Tis nearly the season to be jolly
With Summer out of the way it is now time to think about your Company Christmas Party and how to out do the previous years of celebrations. Employees will be expecting something bigger and better and obviously something a little unique. As the employer or the budget holder this may make you think that it will cost you an arm and a leg and will blow the budget out of the water, however think again…
One of the main things that employees want to see is something fun and interesting and a memorabilia of the event itself. We At The Photo Team can provide 4 services that you can take advantage of, all within a reasonable price.
Professional Event Photography – Book our highly skilled event photographers to take photos of key events of your night. You will have complete freedom to ensure our photographers capture exactly what you need all with their high quality photography equipment. The quality of the photos will be fresh and striking with the correct use of lighting. Our packages start from £289.


Open Photo Booths – Everyone loves a party photo booth! Pick a Christmas prop, stand in front of the booth and pose with your team or colleagues and hey presto our professional photographer will take a photo and a print out will be provided to you as a keepsake. The template of the photo can be personalised with the name of the company and date of the event and you can also choose the backdrop from our available selection. Our packages start from £349.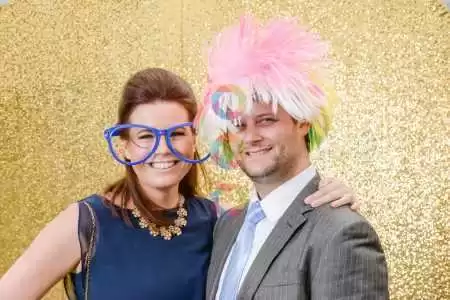 Events Paparazzi – Who doesn't like to feel like a celebrity? Book this service and see our professional photographers dress up in character as a spoof paparazzi and pap the night away. A red carpet will be rolled out for guests, so as they enter they will immediately feel A-class. We will capture natural and posed shots as well as ensuring we don't miss any expression to sum up their delight of receiving so much attention! Our packages start from £349.


Finally…
Selfie Party Prints – Our newest addition to our photography service. As we live in a selfie generation and only 2% of selfies are only printed, The Photo Team have mastered a new concept. The guests will download our selfie app, take selfies all night which will automatically become available to The Photo Team's photo hub and these can then be printed for the guests and to share on social media! These photos are then held in the gallery for the client to hold onto. All printed photos can have a bespoke template with the company's name and date of the event. It is as simple as that! Our packages start from £349.


So do not delay and even consider booking a multiple of our services to ensure your employees have the time of their lives at their 2017 Christmas Party! Contact us today to avoid disappointment!
Thanks for reading!
The Photo Team