Photographing London, London is one of the greatest cities in the world. There are so many iconic and historical sites that, as a photographer, it can be hard to know where to get started. Whether you're a tourist snapping on your mobile or planning a trip specifically to take photos, you need to have a plan. We've created this guide to outline so of the top locations in London for photography.

London's Most Iconic Monuments
Now that you know how to prepare for London and your shoot, it's time to get down to the most important part; what you'll be photographing. We've picked out some of the top destinations in London that you may want to consider:
The Houses of Parliament and Big Ben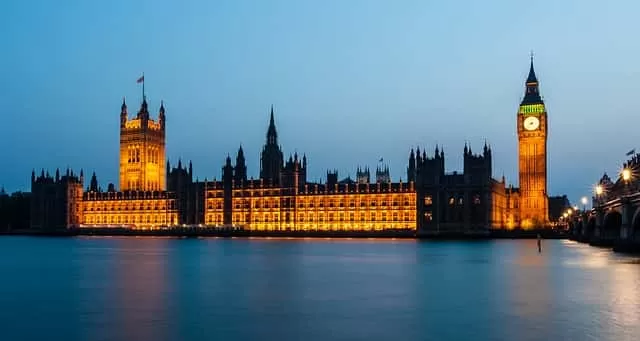 Perhaps the most 'English' view is that of the Houses of Parliament, also known as the Palace of Westminster. The location, next to the River Thames, has been used as a royal palace since the 11th century, but the current building has been in place since 1840. The clock tower of Big Ben is one of the most famous landmarks in the world.
To get the best shot, head to the South Bank and get a wide-angle shot from across the river. If you want to get closer, walk across Westminster Bridge and take some shots down the river.
The Shard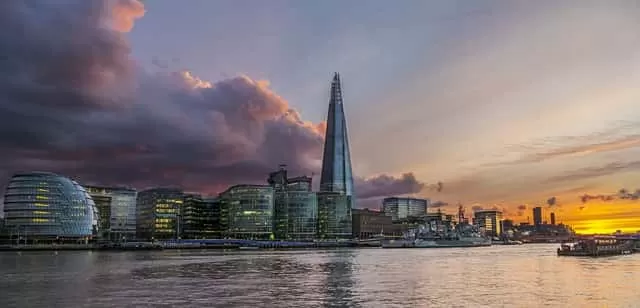 From the ancient to the new, another top spot in London is The Shard. As one of the tallest buildings in Europe, you can get an exquisite view of The City from the top. Although admission is pricey (£25.95) on a clear day or evening, you can get some of the most beautiful scenes in London.
Head straight up to the 72nd floor and take your photos from here; the lower viewing gallery is double-glazed and will give you reflections. Tripods aren't allowed, so you'll need to find somewhere to prop it.
St Paul's Cathedral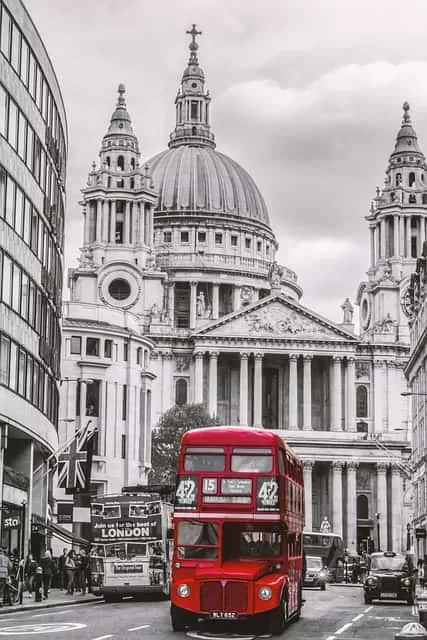 One of the landmarks you can see from the top of The Shard is St Paul's Cathedral. As one of the most important buildings in London, there has been a church on the site since AD 604. The domed roof of the current structure has been there since 1697.
For the ideal angle of the Cathedral, head to the Millennium Bridge and take your shot from there. You can also get a great view of the Tate Modern.
Tower Bridge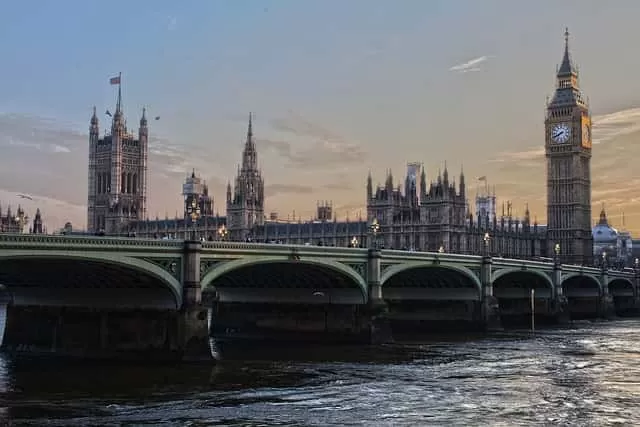 Next to Big Ben, Tower Bridge is one of the most recognisable structures in London. This suspension bridge was completed in 1894 and spans the Thames. Many people confuse it with London Bridge, which is far less impressive.
You can get a great picture of Tower Bridge from either side of the river, but from some angles, you can also get some of London's modern skyline in the background, including The Gherkin.
The Tower of London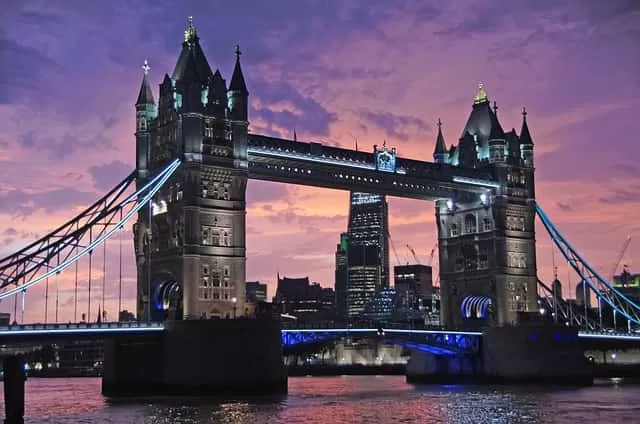 The next stop from Tower Bridge is the Tower of London itself. This structure was first built just after William the Conqueror came to the city in 1066. The White Tower is the central structure that holds the crown jewels. However, many parts and angles make for great pictures. Walk around the grounds and see which works for you.
The London Eye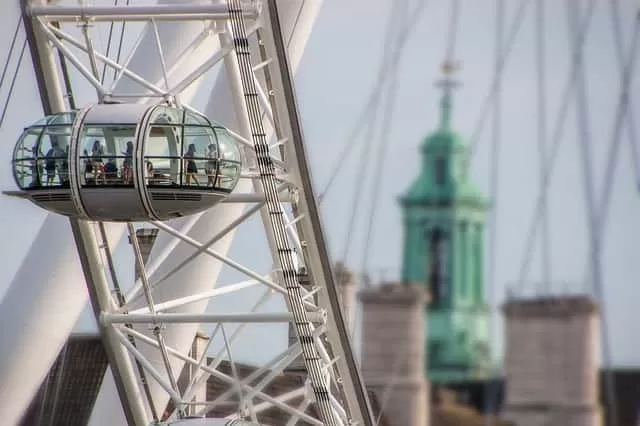 This giant Ferris wheel is the UK's most popular paid tourist attraction. It was opened to the public as part of the Millennium celebrations and has firmly established itself in popular culture. Not only can you get some great shots of it, but riding it affords some excellent views of London.
Buckingham Palace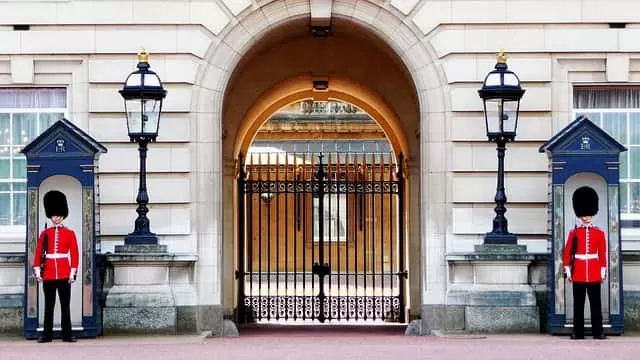 Another famous destination is Buckingham Palace, the London residence of the royal family. As one of the top tourist locations, it's going to be very busy so it can be hard to get that ideal shot. However, if you head to the fountain in front of the Palace gates early in the morning, you might get a lucky shot.
If you plan on seeing the changing of the guard, head to the back of the Palace near the gardens.
Natural History Museum
Not only is the Natural History Museum a fascinating place to spend an afternoon, but it also boasts some of London's finest architecture. If you have a wide-angle lens, you can take in some of the stunning interior views from the top of the main stairs.
London's Best Areas for Photography
The City has more than just the monuments mentioned above; there are also plenty of stunning areas you can visit if you're into street photography. Here are some of the best:
Oxford Street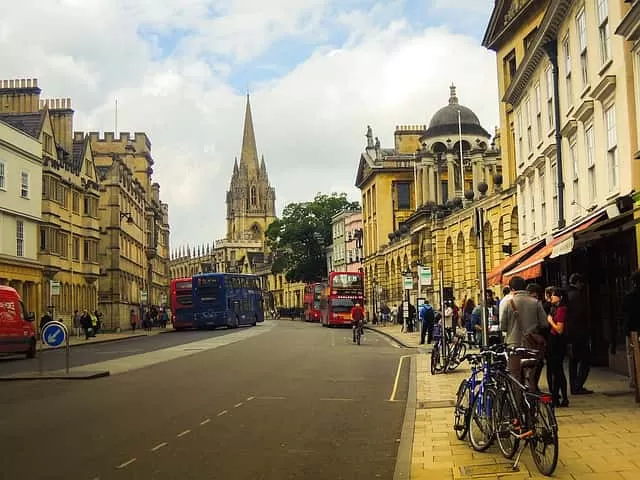 On one of London's busiest streets, you can find an array of some of the most 'English' sights on offer. Everything including Red telephone boxes, red London buses, and black cabs can be found in this bustling location. There are plenty of crossings you can position yourself on to get those essential shots.
Notting Hill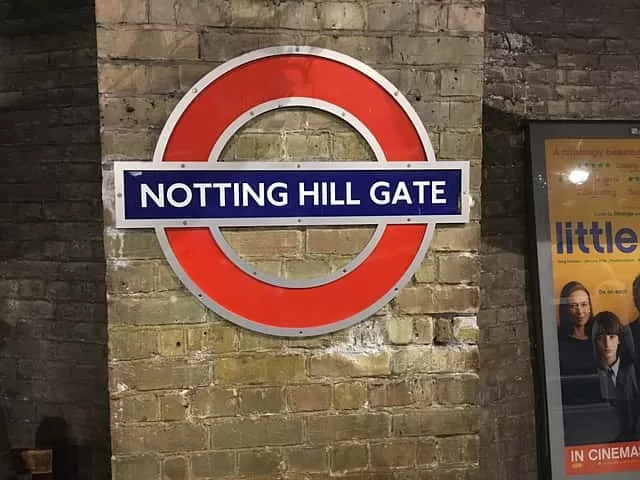 Fans of 90s rom coms will be familiar with this vivid area near Portobello Road. The multi-coloured houses make for some unique and interesting photos, and you're sure to find all kinds of exciting, curious things in the area.
China Town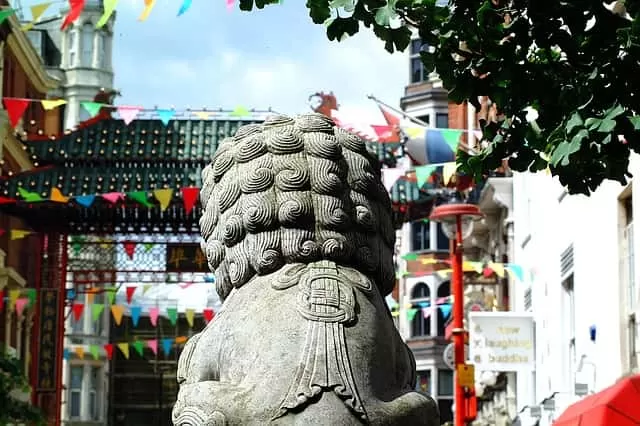 China town isn't quite as touristy as some other areas, but it's still a vibrant part of London. It's well worth a visit to find some great shots of everyday life, as well as the largest Chinese gate in Britain. It's located near Soho and Leicester Square.
Piccadilly Circus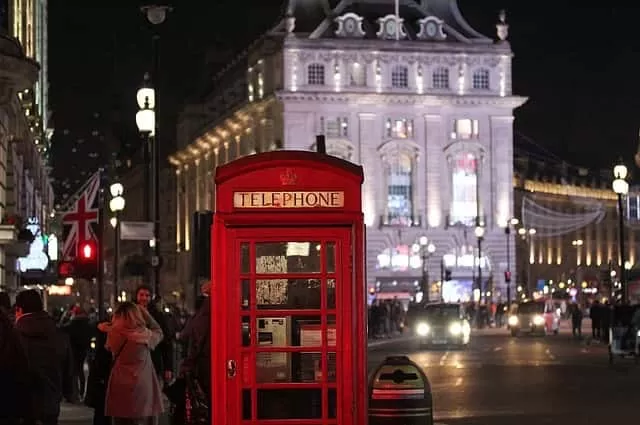 This part of London is often compared to New York's Time Square. The huge screens and crowded streets are certainly reminiscent of the Big Apple. If you can find a spot a night, the bright neon signs and fountain make for an excellent photo opportunity.
King's Cross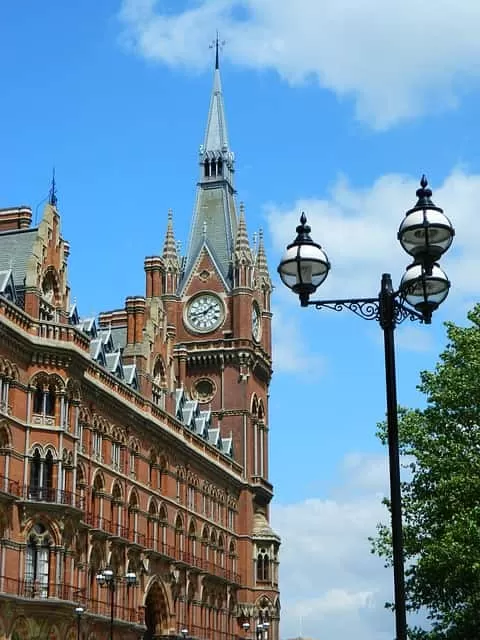 As one of the busiest stations in the city, King's Cross is always full of people. However, there are also some great shots to be found. The Light Tunnel which connects the station to St Pancras is an often overlooked part but again makes for some interesting and unique photos.
Canary Wharf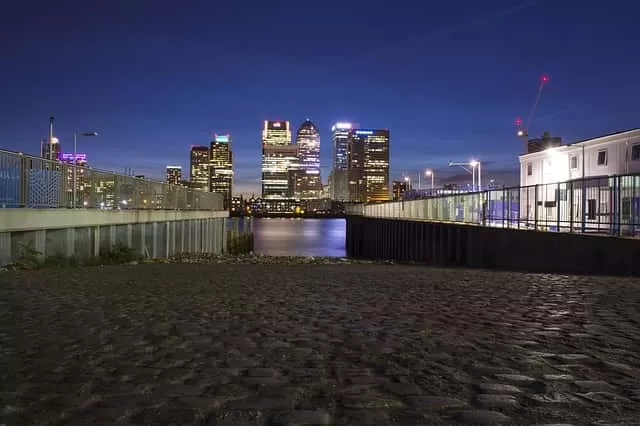 London's financial district is home to a number of skyscrapers and impressive buildings. If you can get a shot at sunrise, you're almost guaranteed a good picture. You be asked by security what you're doing, but if you head to Cabot Square, you can get an amazing view of the Wharf across the river.
Abbey Road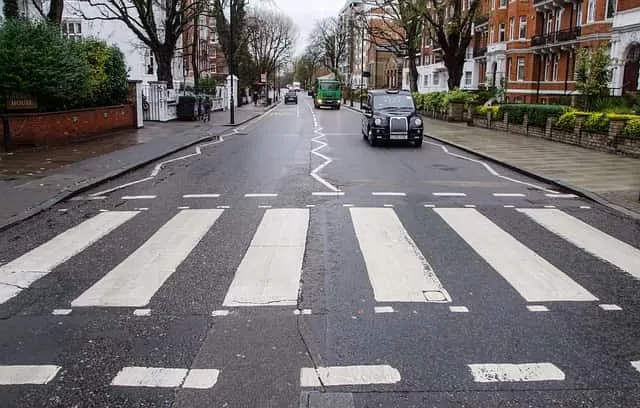 You may have heard of a small band from Liverpool called The Beatles. They had some popularity back in the 60s. One of the most iconic shots of the Fab Four was taken on Abbey Road zebra crossing, near the studio of the same name. If you're in any way a fan of the quartet, or some of the other huge names who have recorded there, you should definitely take a picture.
Primrose Hill
It can sometimes be hard to get a scale of how big London is. However, by venturing further out, towards Primrose Hill, you can get some excellent shots of the city from afar. If you can time it for sunrise or sunset, you could have a special picture on your hands.
Hidden Gems You Probably Didn't Know About
Now that we've covered some of the main parts of London, it's time to turn our attention to some of the lesser-known spots. These locations can give you some truly unique and inspired photographs:
St Dunstan-in-the-East
This ancient church has stood on a hill halfway between London Bridge and the Tower of London since 1100. Over the years, it's been damaged and repaired. Sadly, during World War II, much of the structure was destroyed. However, it has since been opened as a public garden. It's an idyllic and interesting spot that not many people know about, and it affords some great views of the city.
Barbican Conservatory
Another hidden gem is the Barbican Conservatory. It is home to a wide assortment of tropical plants and animals and is usually quite quiet. The main conservatory features some fascinating angles and architecture that contrast wonderfully with the lush plant life, meaning you can capture some excellent images.
Strand/Aldwych Station
This might be a hard location for you to access; you'll likely have to pull some strings to get on one of the rare tours. However, if you manage to, you'll be able to explore the now abandoned platform of this tube station. You can't take a tripod, but you can take photographs for personal use.
Neasden Temple
London is a multicultural, multi-faith city. Along with many churches and mosques, there are also Hindu temples. Few are as spectacular as the BAPS Shri Swaminarayan Mandir, or Neasden Temple. It was constructed using traditional methods and is absolutely stunning. Visiting provides you with a chance to capture a spot that not many photographers know about.
Isabella Plantation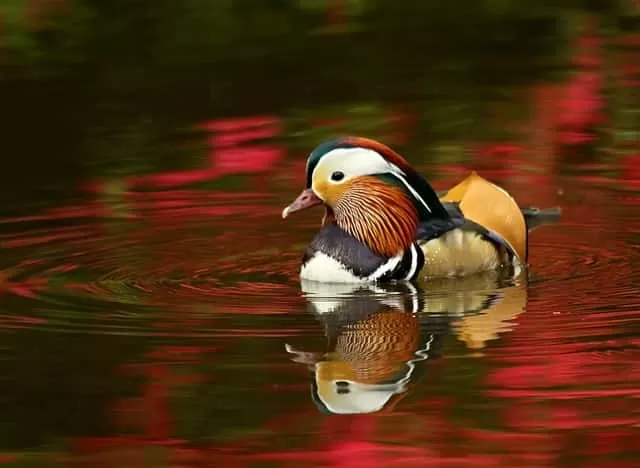 This 40-acre woodland garden is situated in Richmond Park. It's a tranquil spot that is simply gorgeous when in full bloom. It was planted back in the 1830s and is home to many rare and unusual trees and plants. There are some fantastic spots for photography, particularly on a clear day.
London Tours
With the wide variety of locations we've listed, you may be feeling a little overwhelmed. However, there are plenty of fantastic tour companies that can help you explore. We've listed a few below to get you started:
London Photography: Be Prepared
If this will be your first time visiting England's capital, you're in for a treat. It's a diverse and bustling city with plenty to see and do. However, it's also massive and sprawling, so you need to know how to get around.  
Below, we've covered some of the essential information you need in order to properly prepare. This includes some travel tips, what equipment you need, and some quick advice for different camera types. We also share some of the most iconic locations in London, as well as some lesser-known hidden gems.

London Travel Tips
One of the most famous elements of London is the Tube, the underground transit system. An intricate network of trains forms the very lifeblood of the city. It's fairly easy to navigate once you get used to the fact a lot of the lines interconnect. Buy an Oyster Card for contactless travel and cheaper fares.
The Underground isn't the only way to navigate the city, and it's not always the quickest. Many top destinations can be walked between. For example, from Borough Market to the Tower of London takes just over 15 minutes, and gives views of The Shard, Tower Bridge, and the Tower itself.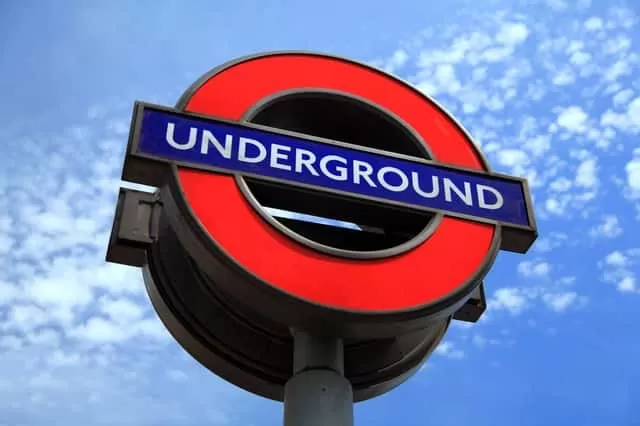 Alternatively, you can take on of the Santander Cycles. These bikes cost just £2 and can be ridden for half an hour at a time before changing. They're dotted all over the city, making it a great way to get around. And of course, the iconic London buses run all across the Big Smoke.
Travel Photography Tips
When it comes to using your camera in London, you're almost spoilt for choice. There are so many locations that make for great shots. With such an array of riches, it's vital that you plan your travels. As we've mentioned, London is big, and it can take a while to get from point to point.
If you're planning on taking a trip to London to take photos, you'll want to plan ahead. Not only should you choose a route that covers the major attractions you want, but also set up with proper gear.
How to Choose the Right Photography Gear
Aside from knowing where you'll be going, you'll also need to have the right equipment with you. Depending on how much of a priority you're placing on photography for this trip, you loadout will differ somewhat:
Smartphone Photography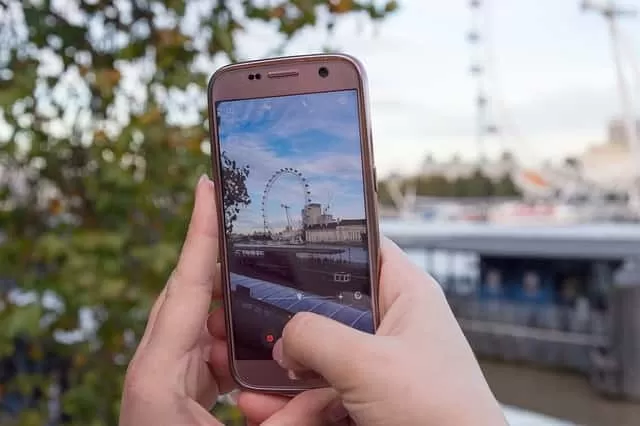 Modern smartphones have cameras that are good enough to take some breathtaking shots. As such, it's never been easier to take up amateur photography. There are still some essentials that you should bring with you though:
Extra lenses

. Many companies now offer smartphone-specific lenses for a range of purposes. They can give you a real edge in your photography.

A tripod

. Whether it's to stabilise your video or take an awesome landscape shot, a portable tripod is essential.

A case

. This is something you should have for your smartphone regardless of whether you're a budding photographer or not.
Camera Photography
Your loadout will depend a great deal on the type of photography you're planning on. However, some essentials that you should have in your camera bag include:
Lenses

. Aim for a wide-angle zoom as well as a 50mm prime or something similar. If you're most comfortable with a kit lens, bring that too.

A tripod

. You'll want to keep your shots steady, particularly if you'll be shooting in low-light conditions. As such, a tripod is a must-have.

Spare battery

. The last thing you want is to be caught short when it comes to battery life. Bring a spare.
Extra memory card. Again, you don't want to have to worry about deleting pictures to make room when you're shooting.
The Photo Challenge
In this article, we've listed 21 of our favourite photography spots in London. Are you feeling up for a challenge? We're offering our readers the chance to get involved and capture all 21 locations and share them with us. We'll feature your photography and share it on our social media channels.