Party Photographer in London
If you're planning a party in London, hiring a professional party photographer London is a great way to capture the fun and excitement of the event. But with so many photographers to choose from, how do you find the best one for your needs? Here are five tips to help you hire the best party photographer in London:
Start by asking for recommendations from friends, family, and colleagues who have recently hired  party photographers in London and have had a great experience with event photography. They can provide valuable insights into the quality of the photographer's work, as well as the overall experience of working with them.
Once you have a shortlist of photographers or companies, take the time to review their portfolios and websites. This will give you a sense of their style and approach to event photography, and will help you determine if they are a good fit for your party.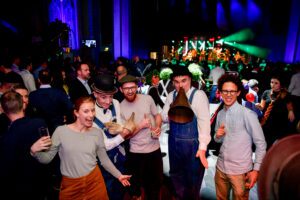 When communicating with the company who have event photographers in London, be sure to ask about their experience shooting parties and events. An event photographer who has experience in this area will be better able to capture the energy and excitement of your party, and will be more comfortable working in a fast-paced environment.
A reputable event photographer London should also be able to provide example galleries and references from satisfied clients who can vouch for their quality of work and professionalism.
Finally, make sure to discuss pricing and fees upfront. A professional party photographer in London will typically charge an hourly rate for their services, as well as a fee for travel expenses and any additional services such as image editing and retouching. Be sure to get a written quote that outlines all of the costs associated with hiring the London event photographer, so that there are no surprises when it comes time to pay the bill.
By following these tips, you can hire the best party photographer in London and best photographers in London and be confident that your event will be captured in beautiful, high-quality images that you can treasure for years to come.