[vc_row][vc_column][vc_column_text]Whether you're new to the world of event planning, or a seasoned pro, there are always new challenges presented by each event you manage. Preparing for a conference, seminar, or other corporate events can sometimes take months of careful planning. It's therefore important you cover all of your angles. Even the most experienced of event managers can become overwhelmed during the process of managing an event, so it's useful to have a comprehensive guide and checklist as a reference point. And that's exactly what this article is.
For this guide, we'll cover everything you need to know about event and conference planning. We'll first give an introduction to the fundamentals of preparation, before giving an in-depth look at each stage of your plan. We've drawn up a comprehensive checklist as a quick reference, and we'll also detail what you need to do to market your event successfully. Welcome to your ultimate guide to event management.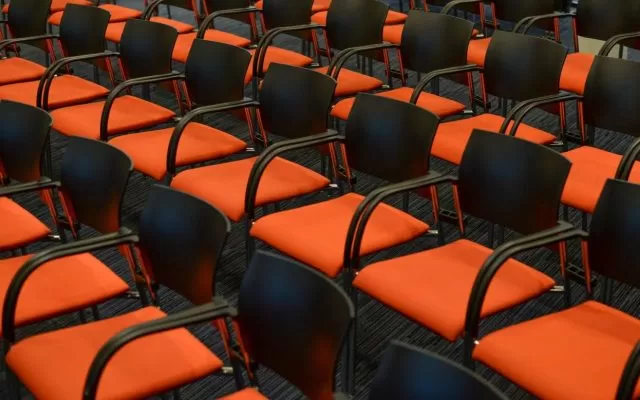 Introduction to Planning an Event
Regardless of the scale, audience, and time of an event, they all have some things in common. Each will need a location, vendors, and some fantastic ideas. This gives the organisers some early goals to work towards and means that you can have a wide variety of options lined up before the planning really begins. One central aspect that you do have to bear in mind is the purpose of your event. This one major factor should be at the heart of your entire decision-making process. Are people attending for purely social reasons? Or is it more of a business networking event? Although both of these functions could be comparable in terms of size, the tone of each would need to be entirely different from the other.
It's important to bear in mind that any time you plan a business-related function, it is unlikely that you'll be starting entirely from scratch. Whether you've personally planned events for the business in the past or not, there will likely be a history of similar events at the firm. This presents you with a fantastic opportunity to learn about what worked and what didn't on previous occasions. Hopefully, your predecessor was well-organised and kept records. But if not, there will be plenty of anecdotes and stories about prior events. People in organisations love to reminisce about past functions, both the good and the bad, and it can be a valuable resource when it comes to planning the next one. Do be aware that everyone's experience is subjective though, so try and get the opinions of as many people as possible.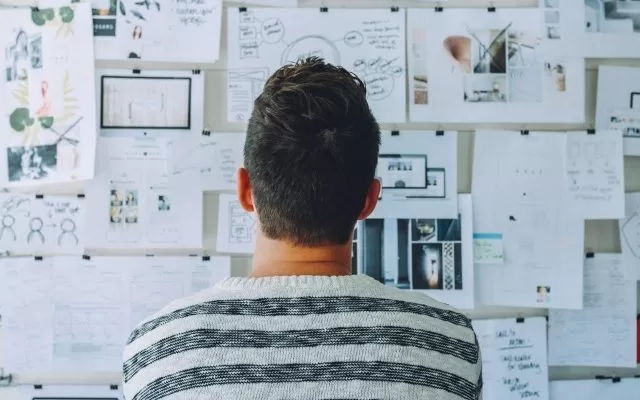 Finally, if you're in this position, the chances are that you've demonstrated excellent organisational skills and similar experience. Draw on that wherever possible, and have confidence in the decisions you make. Trust the instincts that have gotten you this far.
Stages of Planning
A well-planned event requires much more than a few pages of vague notes. In reality, you'll need to have a detailed list of everything that needs to happen, before during, and after the function takes place. You need to sort everything from a venue and the food, to a photographer and entertainment. If you fail to account for just one element of proceedings, the whole thing could soon come crashing down around you, so no pressure. However, this guide and checklist will prepare you for everything that you're likely to encounter along the way. For the sake of ease, we've split this section into three parts; beginning, during, and after. Each is essential and relies on the others to go smoothly.
Before the Event
Your pre-game prep could be considered the most important part of an event. After all, that's why you're reading this guide. In this section, we've listed out some of the essential elements to account for when you're planning your next event:
Find Your Purpose
We don't mean this in an existential way (although that's important too), but rather in the sense of what your event is going to do. Above we mentioned that there's a big difference between a networking conference and a corporate party. However, both will still need to have a message. Generally, in terms of corporate planning, you're trying to promote an idea or message either internally or externally. This sense of purpose should be at the heart of everything you prep for when the big day arrives. At every stage relate back to this ethos; does each aspect of what you're doing stay on message?
Assemble Your Team
No matter how amazing an organiser you are, there's very little chance you're going to be able to manage an entire event by yourself. It's therefore desirable to have a team, however large or small, that you can rely on. Delegate out specific duties to people you can trust. You'll still have the final say and sign off, but having a pool of resources to draw on is the only way you're going to succeed.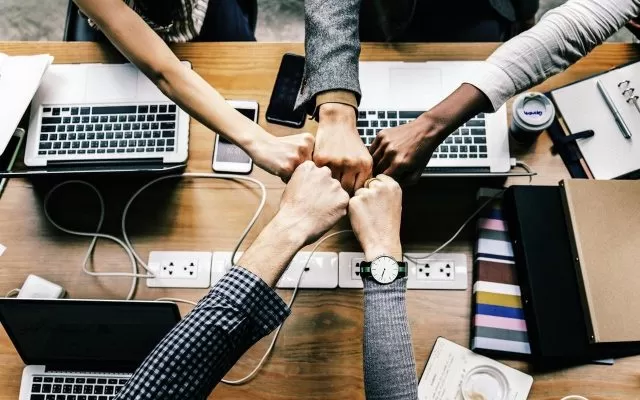 Choose Your Date
It may be that you are given a specific date from whoever is hosting the event, but it's also likely that you'll have the opportunity to pick one. It's essential that you allow yourself enough time to prepare for whenever the date is, so ensure that it's established early on. Of course, you'll want to make sure that it's a convenient date for the majority of attendees. Speak to your presenters and VIPs to ensure they can attend, and be sure to avoid major holidays.
Pick a Theme
Your theme doesn't have to be something gimmicky that will draw groans from attendees. However, it is useful to have a central idea that ties each element together. This should link back to the purpose that you've outlined, so be sure to bear that in mind. Come up with a title and slogan if you feel it's appropriate, and don't be afraid to show some personality if the occasion allows. Choosing a theme makes organising other aspects easier, such as planning your swag bags.
Make a Master Document
If you have a variety of people working on associated projects, it's essential that you have a central document that brings all the threads together. Not only will it ensure everyone is working towards the same goals, but it also means that you and each member of your team can see the progress that's been made. Account for aspects such as budget, deadlines, and confirmations, as well as event info such as the number of attendees, sponsors, and activities. Have separate tabs if needs be, and make sure the people who access it are accountable for changes they make.
Set a Budget
Again, you may be assigned a specific amount of money to host the occasion. Even if this is the case, you'll still need to budget. Set specific limits for the venue, food, entertainment, and marketing. Without an accurate budget, you could find that one element ends up detracting from the others.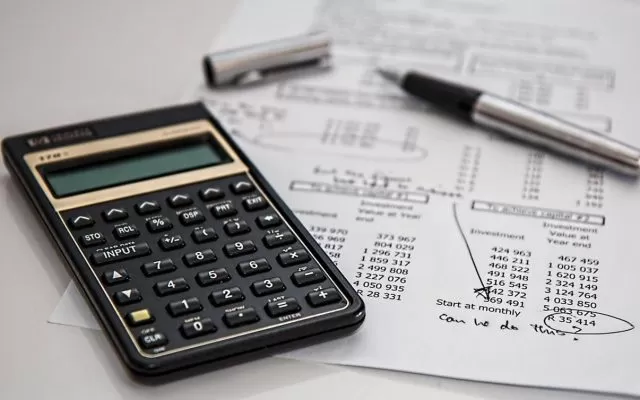 Reach Out to Sponsors
This may or may not be applicable depending on the type of event you're organising. However, it's an incredibly useful way of securing potential funding, prizes, or marketing. Whether it's a local company who you've partnered with or a community organisation that can help with logistics, having some allies can help a lot.
Create a Marketing Plan
Even if you're planned event is only for internal employees, you're still going to need to market it. We'll cover this in depth further on, so for now, we'll keep it brief. Your marketing roadmap needs to focus on hitting attendance numbers, gaining sponsorship, securing the necessary publicity, and staying within budget.
Track Your Goals
Again, this links back to the purpose and message of your function. You'll need to know what your evaluation process will look like and how you can measure the success of the occasion. This gets a closer look further down.
During the Event
When the big day comes, you can hopefully rest assured that all your prep and hard work will pay off. The task isn't done just yet though. As an Event Manager, you need to make sure that everything you've planned goes as smoothly as possible. Here are our top tips for during the event:
Stay on Schedule
In your planning stages, you'll have outlined a timetable for the various parts of proceedings, such as speakers, conferences, and meals. You'll need to make sure that everyone knows this well in advance, and you may need to oversee things on the day. Again, your crack team should be assisting with the smooth running of things, making sure key people know where they need to be and when. Be sure to do a rehearsal if necessary.
Have a Contingency
You may have planned every single aspect of the day down to the millisecond, but life likes to throw curve balls every now and then. Dealing with these rogue elements is all part of the fun of being an Event Manager. There may be surprises on the actual day, so make sure you have a Plan B and even a Plan C. Just don't play too fast and loose with things though.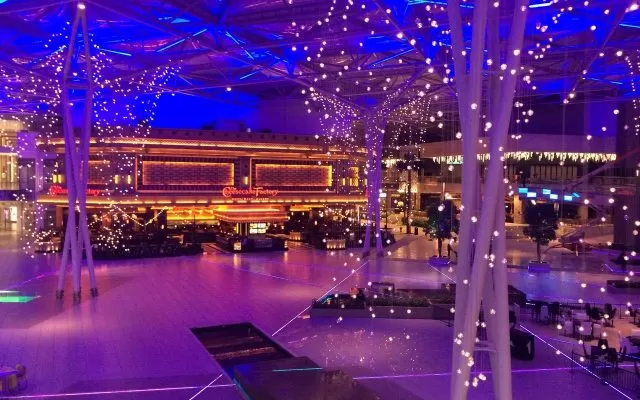 Try and Enjoy It
The day of is always going to be stressful; it's the nature of the job. However, try and savour every victory you can. Look at the successes and the people who are having a great time. Take satisfaction when an event starts and finishes exactly on time. You're the one that has made it all happen, along with your teammates. Make sure that you congratulate them all for a job well done.
Keep a Critical Eye
As much as you should revel in the fact your plan has come together, you should also keep an objective eye on proceedings. It's unlikely that every single element will be flawless, so try and learn from elements that are going well as well as those that aren't quite hitting the mark. It's all valuable experience that will make the next event even more of a success.
After the Event
Your event is complete, and everyone agrees it was a roaring success; job done, right? Definitely not. How your post-event management goes is just as important as the day itself. Here are a few pointers:
Debrief Your Staff
You don't have to do this the second the day draws to a close, but it's a good idea to do it whilst impressions are still fresh. Gather your team members that were involved with the planning and execution of the function and talk through how they think it went. Everyone will have seen different parts, so they may have noticed something you missed. Thank them once again for their efforts.
Debrief the Venue
Try and have a similar discussion with the venue that hosted you. They probably see a lot of these, so might be well placed to give some valuable insight. Equally, you may be able to offer them your own thoughts on how the day went. Make sure to also check with them that everything on the bill tallies correctly.
Thank Your Contributors
If you had speakers or special guests, reach out to them a day or so after the event has taken place and thank them for their time and efforts. The same applies to sponsors and vendors, as well as any staff members you haven't thanked already. Ask your staff for some honest feedback too.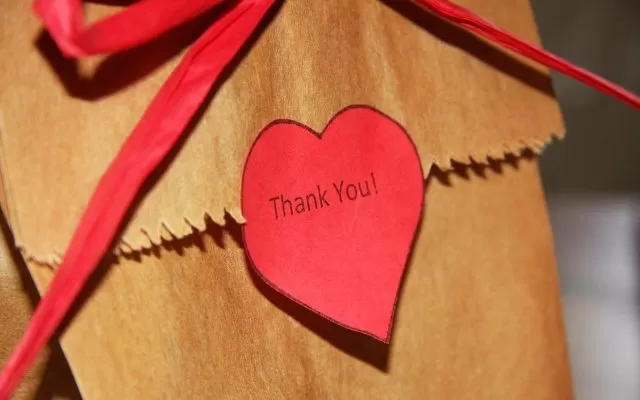 Check Your Budget
Once the dust has settled, make sure that all of your finances meet your expectations. Go through your budget and check of everything that's been paid. If there are irregularities, make sure to follow them up with the necessary parties.
Communicate
If speakers promised to send out slides or further information to attendees, make sure that process happens. Hopefully, you had a good event photographer to capture the magic of the event. Make sure they share everything with you so that you can share the highlights with those involved. If you have a newsletter or magazine, be sure that it includes coverage and photographs of the day. It's beneficial to keep the buzz and conversation going after the event has been held.
Event Checklist
We've now covered most of the major elements in detail, so you should have an idea of what you need in order to plan a fantastic event for all involved. However, sometimes you need just a quick reference guide to keep you on track. We've outlined a handy checklist that does exactly that, below:
Pre-Event Checklist
Set your event message and objective. Relate this to the event's purpose and desired outcomes.

Find out either a rough time or exact date and create a calendar leading up to said date. Make sure your chosen date doesn't clash with any other big events or holidays, internal and external.

Find out how many people are expected to attend. Get a figure for minimum and maximum numbers.

Determine where the event will take place. Can it be hosted on-premises or do you need somewhere external?

Determine how much time you'll have, and at what time it will be hosted.

Outline your core team and what their roles will be. Create a master document.

Outline your total budget. Is there a shortfall? Will you need to get sponsorship?

Plan for how attendees will confirm their places, and communicate dietary restrictions if applicable.

Research potential venues to draw up a shortlist. Choose one that works for budget and function. Ensure to negotiate and sign a contract.

Create a timeline with integral milestones and deadlines.

Layout how the event will proceed and communicate this out to speakers and attendees.

Choose a theme that ties back to your purpose and key messages.

Reach out to sponsors regarding funding, prizes, and exposure.

Outline a marketing and communications plan.

Plan out the space you have at your venue. What are you access points like? How many people can fit in each room? Make sure there is an evacuation plan. Account for any attendees with special needs.

Have a plan for catering if applicable.

Ensure that your key speakers and performers know the plan for the event. They need to know their own specific timeslots, as well as other events occurring.

Hire a professional event photographer to document the whole occasion.

Plan for a rehearsal if necessary, and account for any technology that will be used on the day.

Make sure everyone involved with the running of the event is briefed fully and regularly.

Confirm all elements prior to the actual day.
During Event Checklist
Triple check everything before the event starts. Make sure your team is ready and fully understands what is required of them.

Make sure that key speakers and entertainers are greeted properly when they arrive.

If you're handing out swag bags, ensure that everyone can access them without causing hold-ups.

Ensure registration is going smoothly and that attendees know where they're going.

Circulate as much as possible and get the views of those who are in attendance.

Make sure speakers and performers are ready and have everything they need.

Keep an eye on timings, and have your contingency plan ready if it's needed.

Pay attention to environmental conditions such as light and temperature.

Communicate with your team members regularly to make sure everything is progressing smoothly.

Try and enjoy the event as much as possible.
Post-Event Checklist
Have a post-event meeting with your team as soon as is convenient. Ask for honest feedback on how the occasion went.

Debrief with the venue, as well as any speakers or entertainers.

Consider the objectives of the event; find out if they were met. Consider sending out a survey to attendees.

Check that everything on your budget is as it should be.

Reach out to suppliers to thank them for their work.

Gather as much feedback as you can from all parties involved.

Ensure you get your event photographer to provide images from the day. Circulate the highlights to those who attended.

Communicate out any promised resources. Make sure that the event is covered in any internal or external communications as necessary.

Write up a list of learnings. Discuss what went well and what could be improved on.
Marketing the Event
So, you now have almost everything you need to be an organised Event Manager. The only thing we've not covered is how to market the event. This deserves its own section, and in fairness could have an entire guide. For now, we'll keep it to the point and give you our most insightful tips.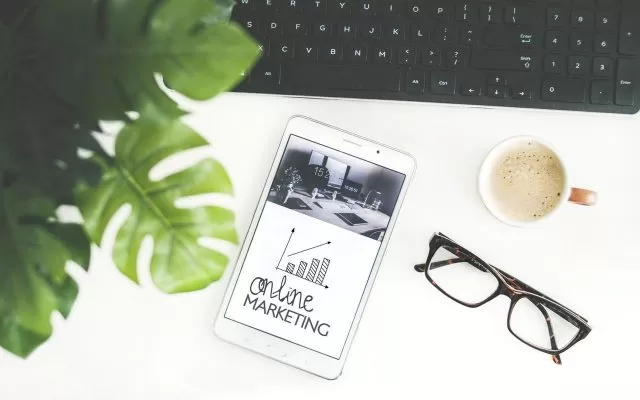 Online Presence
If you're hosting a large event for external clients and customers, you may want to consider having an event-specific website to detail all the information surrounding the event. The larger the scale, the more mandatory this becomes. Even if it's only a small internal event, you'll still want some web presence, such as an intranet page. Either way, here are some pointers:
Give clear but concise details on what the event is. People will want to know at a glance whether this event is for them. Whilst they will also need precise information, a quick summary should be easily findable. You can always build hype by gradually adding details as they become confirmed.

Show bios of your key speakers or attendees. This allows your audience the chance to see some credentials and provides the ability to recognise who's who.

Allow attendees to register via the website, or sign up for further details once registration is open.
Pre-Event Communication
An email list is a vital piece of the marketing puzzle. It allows you to communicate to your attendees as regularly as necessary. Try to use attention-grabbing subject lines so that people will open and read your emails (although don't be annoying). Email marketing is another channel through which you can build hype, but be aware that if you send too many emails, people will unsubscribe. A reminder to attendees a few days before the event often works well to remind people of where and when the event is.
Social Marketing
Social media is now an inescapable marketing channel. Love it or loathe it, social activity can make or break your event. It's always a good idea to come up with a snappy hashtag for your event. Make sure you use it for every post and tweet you make and encourage users and attendees to use it as well.
If you have company-specific social media profiles, ensure that you include a link to the event page or website there. Facebook, Twitter, and LinkedIn can be a good source of traffic as well as a great way of free marketing. If you have high-profile speakers or performers coming, get them to Tweet and post about the event too. Don't forget your sponsors or vendors as well.
Use your social media platforms as a way to communicate developments, deadlines, and countdowns to your event. Furthermore, keep interest alive during the event too. If you can incorporate your hashtag into presentations, attendees can discuss the event in real-time.
Work with Partners and the Media
If you've secured some sponsorship or partnerships, try to engage them as much as possible. It can be mutually beneficial to have them working with you to promote the event. Whether it's their internal communications or external social media presence, your event partners can help to drive interest and awareness.
Make sure to contact the press too, even if it's the local news outlet. Any coverage you can get will raise the profile of your event. Be sure to follow up with some of your official phots too. The same goes for your social media and email communications. Don't be afraid to share with everyone what a rousing success your event was.
Event Manager's Guide to Event Planning: Final Thoughts
If you've stuck with us this far, well done. That was a lot of reading and information to get through, but hopefully, it's given you all sorts of great ideas. The main thing to reiterate is that your event hinges entirely on your planning. You likely knew this already, but our extensive coverage should have provided plenty to consider. It's not just the pre-event planning that matters either. The actual day is just as important, as is the follow-up.
Our handy checklist covers the essentials that you'll need for any event, regardless of size. If you surround yourself with reliable people, delegate, and lead from the front, half the battle is won already. Marketing also plays a vital role. You need to raise awareness, spark interest, and make sure the whole event is properly covered. Now, go forth and plan your next fantastic event. We believe in you. [/vc_column_text][/vc_column][/vc_row]